Web Counters
Website Visitors
Since
January 5, 2007

Visitors Today
Jul 30, 2014

2014 Incidents
Jan
26
Feb
36
Mar
15
Apr
30
May
20
Jun
20
Jul
20
Aug
0
Sep
0
Oct
0
Nov
0
Dec
0
Total
167
Past Fire Stats
2013
239
2012
303
2011
277
2010
277
2009
296
2008
266
2007
199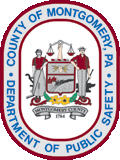 Daytime Dryer Fire Contained

Deputy Fire Chief Robert Greenwood, July 25

Station 77, E34, L98, E98 and E99 were dispatched to a dryer on fire inside a large 3 car garage used for a commercial business in the 500 block of Old State Road in the Trappe section of Upper Providence Twp. at 1105 AM.

AC93 arrived within 6 minutes and reported smoke showing from the detached garage, adding Rescue 86 as the FAST team.

Crews used a 1 3/4 hand line to keep the fire contained ... (Full Story & Photos)



A side of the garage, with BC77.

Chicken/Rib BBQ Dinner Sale

Recording Secretary Kristin Norwood, July 21

One of our most popular fundraisers is back! We will be selling chicken and rib dinners at the Augustus Lutheran Church's Community Carnival on Saturday, August 2. We highly recommend pre-ordering your dinners to ensure you get one before we sell out. Pre-order by emailing us at BBQ@trappefire.org. Indicate the number/type of dinners you would like and please provide us a phone number so that we can ... (Full Story & Photos)

Volunteer and Help Serve Your Community

Fire Lieutenant Branden Sisca, July 18

Would you like to volunteer? Would you like to make a difference in your community? Then Trappe Fire Company is the place for you! The Trappe Fire Company No. 1 is a volunteer organization, and we always welcome and encourage new members.

Making a commitment to serve as a volunteer firefighter is a serious decision and involves a profound commitment. The fire company will provide all of the ... (Full Story & Photos)


Ladder 77 crews going to work on the roof.

Skippack Twp. Abandon House Fire

Deputy Fire Chief Robert Greenwood, June 16

Ladder 77 was dispatched at 1856 hours on the first alarm assignment to an abandon house fire at 761 Collegeville Road in Skippack Twp. Stations 86 and 66 were also on the first alarm.

Chief 86 arrived at 1859 hours and confirmed a working fire and took command.

Ladder 77 responded within 3 minutes with a crew of 6 and upon arrival went to work with the main ladder to the roof. Station ... (Full Story & Photos)

Welcome Home to a Local Hero

Deputy Fire Chief Robert Greenwood, June 09

Trappe Fire Co. along with Worcester Fire Co. made a US Flag draped ladder arch to welcome home Lance Cpl. Michael Lentz, Jr. Monday night 6/9/2014 with a Hero's Welcome after a tour of duty in Afghanistan. Friends, family and well-wishers also joined to greet the entourage's arrival around 20:15 at the Blue Comet Motorcycle Club in Skippack, near the family's home. Lentz is a 2012 Perkiomen Valley ... (Full Story & Photos)



Thanks to Gene Walsh for the photo!


S. Busbey, C. Feder, J. Burke, B. Wanamaker, B. Luther, G. Zepp, G. Henderson

Trappe Fire Co Honoring Our Military on Memorial Day

Firefighter Ross Greenwood, May 26

During the Memorial Day weekend we wanted to take time and honor our men and women that serve/served our military at Trappe Fire Company

Thanks for not only being a member of Trappe Fire Company, but also serving and protecting America!

( From Left to Right )

Sarah Busbey - Army National Guard, 2013- present, Officer Candidate

Christopher Feder - Army National Guard / Air Guard , 2005-present ... (Full Story & Photos)

TFC Participates in 25th Make-a-Wish Truck Convoy

Recording Secretary Kristin Norwood, May 11

TAC 77 and Medic 324-3 participated in the 25th annual Make-a-Wish Truck Convoy in Lancaster today. The event is held every year on Mother's Day where thousands of people come out to support and cheer the drivers and the Make A Wish children as they travel through the area waving to the crowds that gather along the convoy route.

Perkiomen Fire Company also participated with us again this year ... (Full Story & Photos)

Mulch Fire Prevention

Fire Lieutenant Branden Sisca, May 07

As we move into the warmer months we are starting to see an increasing number of mulch fires in our response area. Most of these fires occur as a result of mulch having dried out due to temperature conditions and little rainfall. Heat sources such as: improper cigarette disposal, covered lighting, and even internal decomposition can all play a factor in igniting mulch.

Often, burning mulch is ... (Full Story & Photos)