Web Counters
Website Visitors
Since
January 5, 2007

Visitors Today
Apr 23, 2014

2014 Incidents
Jan
26
Feb
36
Mar
15
Apr
15
May
0
Jun
0
Jul
0
Aug
0
Sep
0
Oct
0
Nov
0
Dec
0
Total
92
Past Fire Stats
2013
239
2012
303
2011
277
2010
277
2009
296
2008
266
2007
199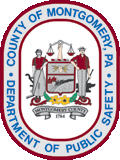 Afternoon Field Fire on Linfield Trappe Road

Firefighter Ross Greenwood, April 21

Station 77 was dispatched for a brush fire at 1627 hours at 411 E. Linfield Trappe Road in Upper Providence Township.

BC77 arrived to find an ~100 square foot section of a field on fire due to a lawn mower malfunction/backfire.

Tac 77 arrived within 10 minutes, with a crew of 5, to contain and extinguish the field fire with a booster line. After the crew stopped the fire from spreading into the ... (Full Story & Photos)

7th Annual Comedy Show - April 26th, 2014

Recording Secretary Kristin Norwood, April 12

We are getting ready for one of our most popular fundraisers!

Limerick and Trappe Fire Companies will be hosting the annual comedy show on Saturday, April 26th at Limerick Fire Hall. See the attached flier for details. Make sure you get your tickets early...we sold out last year!!

We are looking forward to another great event and hope to see you there.... (Full Story & Photos)


Engine Co.77 Crew staging on the A side of fire building.

Royersford Twin With Heavy Fire Showing

Deputy Fire Chief Robert Greenwood, April 05

Engine 77 was dispatched to box 86-98 in the 500 block off Walnut St at 2045 hours or a house fire along with Station 98 and Chester E63-5.

Chief 98 arrived at 2050 hours with heavy fire showing from the rear of the twin home. This added additional engines, RIT and Cascade to the box.

E77 responded with a crew of 4 and were instructed to supply Chester Ladder 63 with a 5 inch water line as a secondary ... (Full Story & Photos)

Engine 77 Assists at Working House Trailer Fire

Deputy Fire Chief Robert Greenwood, March 26

Engine 77 was dispatched at 1039 hours with Station 54, Squad & Tanker 51 and Tanker 66 for a report of a house trailer on fire at Ridge View Estates Trailer # 142. Chief 54 arrived at 1048 hours and reported a working fire out the back of the trailer, and assumed Limerick Command.

Engine 77 responded and arrived within 10 minutes. Their crew went into service with a 1 3/4 water line to the "B" ... (Full Story & Photos)



Picture by Pottstown Mercury


Engine 77 in front of the dwelling, with multiple hand lines pulled.

Back to Back Saturday Calls

Deputy Fire Chief Robert Greenwood, March 22

Engine 77 was dispatched at 1620 hours to assist Station 34 with a helicopter landing at Collegeville Park after a serious motorcycle accident had taken place at 305 Second Ave in the borough. After the helicopter landed and took off safely, all 77 units cleared at 1700 hours.

While units were returning, a box alarm was pre alerted for a house fire at 71 Rahns Road in Perkiomen Twp. at 1701 hours

Engine ... (Full Story & Photos)

Full Company Assist to Skippack Twp.

Deputy Fire Chief Robert Greenwood, March 07

Station 86, 66 and Ladder 77 were dispatched to Gypsy Lane and Route 113 for a reported house fire at 2141 hours. Chief 86 arrived shortly and confirmed a working fire with flames through the roof. Station 53 was added as the R I T team.

Ladder 77 responded with a crew of 6 and arrived going into service with ground ladders and the main aerial.

Chief 86 had assumed Command and special called 2 ... (Full Story & Photos)



Ladder Co. 77 crews in operation on the roof and Ladder 77.


Ladder 77 with crews working the roof from C side

77 Crews Assist At Collegeville Building Fire (Subway)

Lieutenant Branden Sisca, February 11

At 03:03 hours 34, 77, 66, and 53 units were dispatched to 222 East Main Street in the Collegeville Shopping Center for a commercial building fire. Initial reports indicated smoke in the building.

Upon arrival, Battalion 34 reported heavy smoke showing from the eves of the building and assumed 34 command. A crew from 34 and 66 made initial entry to the building and found heavy smoke with intense ... (Full Story & Photos)

Engine 77 and Tac 77 Respond to Mont Clare Fire

Deputy Fire Chief Robert Greenwood, December 27

On Friday at 3:34 PM station 77 was dispatched to assist the Black Rock Fire Dept. on the first alarm assignment for a commercial building fire at the Meadows Condominiums in the Mont Clare section of Upper Providence Twp.
E77 responded with a crew of six (6) followed by TAC 77 with a crew of four (4). Units arrived and went into service checking the apartments on the "D" exposure side of the ... (Full Story)