There are currently no events
Web Counters
Website Visitors
Since
January 5, 2007

Visitors Today
Mar 22, 2017

2017 Fire Calls
Jan
27
Feb
21
Mar
26
Apr
May
June
July
Aug
Sept
Oct
Nov
Dec
Total
74
2016 Fire Incidents
Jan
29
Feb
29
Mar
28
Apr
24
May
23
Jun
30
Jul
26
Aug
36
Sep
33
Oct
30
Nov
32
Dec
31
Total
351
Past Fire Stats
2015
326
2014
283
2013
239
2012
303
2011
277
2010
277
2009
296
2008
266
2007
199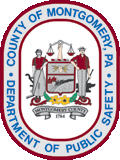 Firefighter Wyatt Swartley Graduates From The Montgomery County Fire Academy

Fire Captain Branden Sisca, December 01

Last night Class 1604 graduated the Firefighter I program at the Montgomery County Fire Academy.

Among them was our very own Firefighter Wyatt Swartley. Wyatt has officially received his Firefighter I certification.

We are very proud to announce that Wyatt received the Interior Firefighter award for the highest class average!

Please congratulate Wyatt when you see him as is very well deserved!! ... (Full Story & Photos)

Fully Involved Building Fire in Royersford section of UPT

Deputy Fire Chief Robert Greenwood, November 27

Royersford Station 98 and Chester Station 63 were dispatched to a report of a fire in the area of Second Ave and Hefner Road at 1830 hours on Sunday night. Chief 98 arrived within 3 minutes and found a fully involved 2 story office at Beans Lumber and Millwork. There was several exposure buildings that all were full of wood and horses.

The working fire dispatch also added E77, SD51, Air 51, ... (Full Story & Photos)

Car Bursts into Flames after Crashing on Thanksgiving Day

Firefighter Ross Greenwood, November 24

Station 77, Engine 98, and Engine 99 were dispatched to the intersection of Old State Road and Mennonite Road for vehicle fire after an accident with injuries at 15:10. Police arrived at 15:12 and reported a fully involved vehicle fire with all occupants out of the vehicle. Engine 77 responded at 15:14 with a crew of six personnel and arrived at 15:18. Engine 77's crew pulled an 1'3/4" line. ... (Full Story & Photos)


First hand line in service

E77 Assists Royersford Fire Company of Working Dwelling Fire

Firefighter Ross Greenwood, October 22

At 09:03 Station 98 and Chester 63 were dispatched to a dwelling fire on N. 5th Ave in Royersford Borough. Police arrived on scene and stated that there was a working fire with possible people trapped inside. AC98 arrived at 09:07 and confirmed a working fire with heavy fire showing from the second floor and that all occupants evacuated. The upgraded working fire assignment added R86 and Air 51. ... (Full Story & Photos)

Working Dwelling Fire In Upper Providence Township

Firefighter Ross Greenwood, October 21

Station 77, Engine 93 Township of Upper Providence Department of Fire & Emergency Services, Engine 66 Perkiomen Township Fire Company & Air 66, Engine 34 Collegeville Fire Company, and Rescue 86 Skippack Fire Company as the fast team were dispatched to the intersection of Main Street and Greenwood Ave for a working house fire at 17:18. Montgomery County 911 center received multiple calls for a house ... (Full Story & Photos)



Fire showing on first arrival

Trappe Fire Company Rescues Deer Stuck In A Fence

Firefighter Ross Greenwood, September 25

Trappe Fire Company and Collegeville Fire Company units were dispatched at 08:21 to the development on Persimmon Drive in Upper Providence Twp. to assist police on location with a deer stuck in a fence. Engine 77 arrived, placed a coat over the deer to calm it down and took apart the fence to complete the rescue. The rescue was complete at 08:42 and Bambi ran off into the woods with no injuries ... (Full Story & Photos)

Fatal Accident on S. Trappe Road (Route 113) in Upper Providence Twp.

Firefighter Ross Greenwood, September 20

Medic 324 was dispatched to an accident with injuries at the intersection of S. Trappe Road and Paperbirch Drive at 6:10am. It was reported there as 3 cars involved.

Police arrived on scene with multiple people trapped and injured. Station 77 and Rescue 34 were dispatched at 6:13am for two people trapped. Engine 77 arrived an established fire suppression and stabilization while Rescue 34 worked ... (Full Story & Photos)



2 of the 3 cars involved.


Photo courtesy Traffic Dan Miller

Busy Weekend for Station 77

Firefighter Ross Greenwood, September 17

Station 77 had a busy weekend first with Upper Providence Day on Saturday and then Sunday morning supervising a control burn. Station 77 also responded to three fire calls.

Friday 9/16/16 Engine 77 and Squad 34 responded to a pedestrian stuck at the intersection of W7th Ave and Borough Line Rd at 8:07am. DC77 arrived to find two vehicles involved but no pedestrian was stuck by a car. Fire crews assisted ... (Full Story & Photos)

View

News Archives

Emergency Reporting

Your feedback is important
to us! Feel free to sign the Guestbook

.

Fire Reporting Login
(Click Link Above)