Web Counters
Website Visitors
Since
January 5, 2007

Visitors Today
Apr 18, 2015

2015 Fire Incidents
Jan
25
Feb
37
Mar
24
Apr
12
May
Jun
Jul
Aug
Sep
Oct
Nov
Dec
Total
98
Past Fire Stats
2014
283
2013
239
2012
303
2011
277
2010
277
2009
296
2008
266
2007
199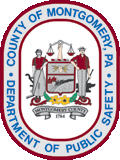 National Weather Service Alerts for Montgomery County, PA
---
8th Annual Comedy Show

Recording Secretary Kristin Norwood, March 18

Join us for a great night of comedy on Saturday, April 18, 2015 at the Limerick Fire Station. Tickets are only $25 and include dinner, dessert, soda, and the show with three comedians!!
We will have a basket raffle with lots of goodies and a 50/50 raffle. The show is 21 and over and BYOB. Proceeds from the event will support both the Trappe and Limerick Fire companies.
Contact members of either ... (Full Story & Photos)

Six Calls in 24 Hours for Station 77

Deputy Fire Chief Robert Greenwood, February 04

Station 77 was busy over the 24 hours from Tuesday night into Wednesday with a total of Six (6) calls for service.

Station 77 and E34 were dispatched to W. Main St and First Ave at 2106 hours on Tuesday night for a minor traffic accident with injuries and fluid leaking. E77 arrived and controlled the leaking fluids and the one driver refused EMS. Fire Police controlled traffic on W. Main ... (Full Story)




Volunteer and Help Serve Your Community

Fire Captain Branden Sisca, January 28

Would you like to volunteer? Would you like to make a difference in your community? Then Trappe Fire Company is the place for you! The Trappe Fire Company No. 1 is a volunteer organization, and we always welcome and encourage new members.

Making a commitment to serve as a volunteer firefighter is a serious decision and involves a profound commitment. The fire company will provide all of the ... (Full Story & Photos)

Help Us Help You! Adopt a Hydrant

Fire Captain Branden Sisca, January 26

With the approaching snow storm, please take some time to shovel out fire hydrants that may be located on or near your property as the snow accumulates.

In the event of an emergency it will be extremely helpful to the responding fire department, as it will save countless minutes in fighting a fire and also allow for increased safety of our firefighters when they enter a building / home.

Pictured ... (Full Story & Photos)

Wednesday Morning Working House Fire in Upper Providence Twp.

Deputy Fire Chief Robert Greenwood, January 14

Station 99, SD53, Chester E68-2, Chester L65, SD46, and E93 were dispatched to the 1400 block of Longford Rd in the Oaks section of Upper Providence Twp. at 0756 AM for a reported chimney fire. The homeowner reported smoke and flames from the chimney.

Chief 93 arrived shortly after dispatch and reported fire showing on the B side, second floor and R86 and Chester Medic 85 were added to the assignment ... (Full Story & Photos)



FF Latshaw and DC Greenwood cutting their second roof vent hole.


Side A upon first arriving units

Ladder 77 Responds to Perkiomen Twp. Fully Involved House Fire

Deputy Fire Chief Robert Greenwood, January 01

Stations 66,77 and 34 were dispatched to the 100 block of Lincoln Rd in Perkiomen Twp. at 1441 hours for a reported car on fire inside a garage of a single family house.

Several additional calls were received by Montgomery County 911 reporting loud explosions taking place. With the additional calls, R53 (FAST) and R98 (Cascade) were added to the assignment. Some callers also reported 2 persons ... (Full Story & Photos)

2014 End of the Year Report

Firefighter Ross Greenwood, January 01

Trappe Fire Company responded to a total of 283 calls for 2014.

The following municipalities had the most responses from Station 77: Trappe section of Upper Providence Twp. 87, Trappe Borough 78, Collegeville Borough 38, Limerick Twp. 27

Here is a breakdown of the type of calls:

Working Fires : 14
Elevator /Accident Rescues : 5
Accident with Injuries : 25
Fire Alarms : 44
Assisting EMS ... (Full Story & Photos)

Busy New Years Day for Station 77

Deputy Fire Chief Robert Greenwood, January 01

The New Year started out early with a Smoke Alarm at 0635 hours. Station 77 and E34 were dispatched to the Trappe Borough Hall. Units arrived and made entry with a master key to find a light smoke condition inside. No upgrade was needed as the smoke dissipated quickly with natural ventilation.
Crews worked for 30 minutes to locate the source of the smoke. It was traced to a burnt motor in an ... (Full Story)




View

News Archives

Emergency Reporting

Your feedback is important
to us! Feel free to sign the Guestbook

.

Fire Reporting Login
(Click Link Above)