There are currently no events
Web Counters
Website Visitors
Since
January 5, 2007

Visitors Today
Jul 26, 2016

2016 Fire Incidents
Jan
29
Feb
29
Mar
28
Apr
24
May
23
Jun
30
Jul
21
Aug
Sep
Oct
Nov
Dec
Total
184
Past Fire Stats
2015
326
2014
283
2013
239
2012
303
2011
277
2010
277
2009
296
2008
266
2007
199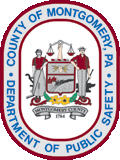 Car Crash with "Door Pop"

Deputy Fire Chief Robert Greenwood, June 15

E77 was returning from a possible building fire when they were alerted for a vehicle crash with injuries and rescue needed at the intersection of Township Line Road and W Ridge Pike at 2213 hours. Chief 77 was on location when EMS was dispatched for injuries and upgraded the call to a rescue for a "door pop'.

E77 arrived within four (4) minutes, with 5 crew members and went to work with vehicle ... (Full Story & Photos)


Rescue 34 on scene

Trappe Borough - 2 Car Crash with 2 Trapped in Same Car

Deputy Fire Chief Robert Greenwood, June 12

E77 and R34 were dispatched with two 324 medic units for a report of a car crash into a pole with rescue and several victims trapped at 1049 hours in the intersection of W. Main St and Route 113 (Third Ave) in Trappe. 911 received multiple calls.

Chief 77 arrived at 1053 hours and confirmed two persons trapped in the same car with 2 doors to go and established 77 command.

E77 arrived and crews ... (Full Story & Photos)

Job Posting

Membership Secretary Kristin Norwood, June 10

Trappe Fire Company Ambulance is looking for qualified paramedics to join our team! Contact Chris or Colleen in our Human Resources Department at HR@trappefire.org for more information and to submit your resume.... (Full Story & Photos)


Fire Showing on Arrival

Confirmed Fire at Perkiomen Twp. Cement Plant

Deputy Fire Chief Robert Greenwood, April 22

At 2345 hours Stations 66, 34, L77 and E86 were dispatched to a reported commercial building fire at the Rahns Construction / Cement Plant at Route 113 near Route 29 in the Rahns section of Perkiomen Twp. Several calls were received reporting fire showing from the plant area and this added Rescue 98 (cascade) and Tower 53 for (RIT).

Chief 66 arrived and confirmed a working fire and took 66 Command. ... (Full Story & Photos)

Tac and Engine 77 Go To Work on Massive Hay Bale Fire

Firefighter Ross Greenwood, April 15

Station 98 and Chester Tanker 63-5 were dispatched at 22:01 to a Dwelling fire in the area of Old State Rd and 2nd Ave in Upper Providence Twp. Multiple calls were coming into Montgomery County 911 Center for large flames in the field. CH98 arrived to find a large quantity of hay bales (about 300 bales) on fire in a large field off the road. CH98 took 98 command and requested E77 to assist with laying ... (Full Story & Photos)



A mountain of hay bales on fire !!


Fire self venting from the roof.

Engine 77 Assists Station 99 with 2nd Alarm House Fire

Firefighter Ross Greenwood, April 15

Station 99, E53 SD46, Chester L65 and Chester E68 were dispatched to a dwelling fire at 1303 Egypt rd in Upper Providence Twp at 21:34. Montgomery County 911 center received multiple calls for a house on fire and added Rescue 86 for the fast team and EMS.

CH99 arrived on scene and confirmed a working fire with heavy fire on the C side of the structure.

Engine 77 and SD34 were dispatched at 22:11 ... (Full Story & Photos)

Single Vehicle Crash on Route 113 in Trappe

Deputy Fire Chief Robert Greenwood, April 02

At 3:30 PM Station 77, Engine 34, and Medic 324 were dispatched to an auto accident with injuries in the 200 block of E Third Ave, also known as Route 113 in Trappe Borough for a reported vehicle into a ditch.

DC77 arrived within 4 minutes and located a car into a small creek about 50 feet off the main roadway. The car had been traveling northbound on Route 113 and lost control sending it over ... (Full Story & Photos)



Car into the creek off Route 113


View from across the street as units arrive.

Kitchen Fire in Trappe Borough

Deputy Fire Chief Robert Greenwood, March 18

Station 77, E34, SD34 and E66 were alerted to a kitchen fire at 33 West 3rd Ave in Trappe Borough at 2128 hours on Friday night. The caller reported her kitchen was on fire and 911 dispatchers could hear smoke detectors going off. She stated there was flames and the phone hung up.

Lieutenant 77 (C. Feder) arrived within 4 minutes of dispatch and confirmed flames/smoke showing from a working kitchen ... (Full Story & Photos)

View

News Archives

Emergency Reporting

Your feedback is important
to us! Feel free to sign the Guestbook

.

Fire Reporting Login
(Click Link Above)