There are currently no events
Web Counters
Website Visitors
Since
January 5, 2007

Visitors Today
Jul 06, 2015

2015 Fire Incidents
Jan
25
Feb
37
Mar
24
Apr
19
May
43
Jun
20
Jul
Aug
Sep
Oct
Nov
Dec
Total
168
Past Fire Stats
2014
283
2013
239
2012
303
2011
277
2010
277
2009
296
2008
266
2007
199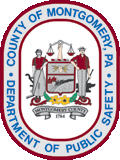 CLICK HERE TO ORDER
YOUR BBQ DINNER
Augustus Carnival BBQ Dinner Fundraiser

Recording Secretary Kristin Norwood, June 18

One of our most popular fundraisers is back! We will be selling chicken and rib dinners at the Augustus Lutheran Church's Community Carnival on Saturday, August 1st.

We highly recommend pre-ordering to ensure you get a dinner before we sell out. You can pre-order by clicking the link below. Indicate the number/type of dinners you would like and come to the carnival to pickup between 4-7pm. We thank ... (Full Story & Photos)

Ladder and Engine 77 assist with Classroom fire at Perkiomen Valley High School

Firefighter Ross Greenwood, June 17

Stations 66, 34, 77, E86, and L52 were dispatched at 16:18 for a smoke in a classroom.

BC66-1 arrived and confirmed smoke on the third floor of the science wing with a sprinkler activation. BC66-1 also requested a RIT team and established High School Command.

E66 arrived and advanced a hose line to the entrance of the science wing. Units confirmed the fire was already extinguished and held ... (Full Story & Photos)



Ladder 77 in position at the High School

Vehicle Into Building Followed By Dwelling Fire

Fire Captain Branden Sisca, May 28

On 05/28/2015 at 10:10 hours Station 77 was dispatched to 1810 Ridge Pike, Apt. 100, (Visionworks) for a vehicle into a building. E77 and E93 responded on the assignment. CT77 arrived and confirmed damage to the A-alpha side of the building. The building was evacuated while crews assessed the damage and structural integrity. The Upper Providence Township building inspector arrived and confirmed ... (Full Story & Photos)

2 Live Burn Trainings in 1 Week

Firefighter Ross Greenwood, May 19

On Saturday May 16th, crews from 77, 34 (Collegeville), 93 (Upper Providence Township), and 76 (Towamencin Township) participated in live fire training at Bucks County Fire Academy. Crews completed six evolutions that included a primary attack line, back up hose line, RIT Team , Primary Search team , and a VEIS team (vent , enter, Isolate, search). After training crews were treated to lunch and ... (Full Story & Photos)

E77 Assists Collegeville Fire Company With a Mulch/Brush Fire

Firefighter Ross Greenwood, May 12

Station 77 and 34 were dispatched to a mulch / brush fire at Dunkin Donuts off 2nd Ave in Collegeville.

DC 34 arrived to find an area of brush "well off" on fire next to the building with winds carrying the fire. Engine 77 responded with a crew of 4 to assist engine 34 with man power, tools, and water supply.

Engine 77's crew also checked the interior of Dunkin Donuts to make sure there had ... (Full Story & Photos)

4 Calls for Friday & Shattered Dreams Presentation

Firefighter Ross Greenwood, May 01

At 8:04 hours, Station 77, Rescue 54 and Squad 51 were dispatched to a vehicle rescue at the intersection of West Ridge Pike and North Township Line Road. Engine 77 responded with a crew of 5 in 2 minutes. Chief 54 arrived to find one person trapped that self extricated from the vehicle. Upon arrival, Engine 77 assisted with clean up, traffic control, and patient care.

After clearing the intersection, ... (Full Story & Photos)



Vehicle that driver self extricated himself from.

Six Calls in 24 Hours for Station 77

Deputy Fire Chief Robert Greenwood, February 04

Station 77 was busy over the 24 hours from Tuesday night into Wednesday with a total of Six (6) calls for service.

Station 77 and E34 were dispatched to W. Main St and First Ave at 2106 hours on Tuesday night for a minor traffic accident with injuries and fluid leaking. E77 arrived and controlled the leaking fluids and the one driver refused EMS. Fire Police controlled traffic on W. Main ... (Full Story)




Volunteer and Help Serve Your Community

Fire Captain Branden Sisca, January 28

Would you like to volunteer? Would you like to make a difference in your community? Then Trappe Fire Company is the place for you! The Trappe Fire Company No. 1 is a volunteer organization, and we always welcome and encourage new members.

Making a commitment to serve as a volunteer firefighter is a serious decision and involves a profound commitment. The fire company will provide all of the ... (Full Story & Photos)

View

News Archives

Emergency Reporting

Your feedback is important
to us! Feel free to sign the Guestbook

.

Fire Reporting Login
(Click Link Above)