There are currently no events
Web Counters
Website Visitors
Since
January 5, 2007

Visitors Today
Jun 17, 2019

2019 Fire Calls
JAN
36
FEB
26
MAR
19
APRIL
22
MAY
26
JUNE
10
JULY
0
AUG
0
SEPT
0
OCT
0
NOV
0
DEC
0
Total
139
2018 Fire Calls
Jan
23
Feb
34
Mar
38
Apr
28
May
33
June
33
July
36
Aug
21
Sept
25
Oct
40
Nov
31
Dec
19
Total
361
2018 Incident Types
Working Structure Fire
16
Vehicle Rescue
4
Other Type Rescue
2
Past Fire Stats
2018
361
2017
330
2016
351
2015
326
2014
283
2013
239
2012
303
2011
277
2010
277
2009
296
2008
266
2007
199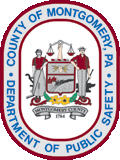 National Weather Service Alerts for Montgomery County, PA
Fully Involved Shed Fire Spreads to Garage in Upper Providence Twp.

Firefighter Ross Greenwood, June 09

Station 77, Engine 66, Engine 34, Engine 93 and Tower 51 were dispatched to a shed fire in the 1500 block of College Ave, the Trappe section of Upper Providence Township. Three minutes after dispatch, Captain 77 reported heavy smoke showing and requested the confirmed fire dispatch, which brought Squad 86 as a fast team, Air 66 and Medic 324.


CH51 arrived to a shed fire which then caught a near ... (Full Story & Photos)

Corn Hole Tournament

Firefighter Ross Greenwood, June 02

Good at Corn Hole?

Come play in our first annual corn hole tournament on Sunday June 2nd at 1pm. It will be located at the Trappe Tavern . The cost is
30 dollars a team (2 person per team) which benefits Trappe Volunteer Fire Company.

If interested please email cchilds@trappefire.org.
Oven Fire in Trappe Borough

Firefighter Ross Greenwood, May 11

At 2225 hours, Station 77, Station 34, Engine 66, and Tower 51 were dispatched to 10 Elio Circle for a building fire. Montgomery County 911 center give notes to the units responding that an apartment was on fire with smoke coming from the windows and people still inside the apartment.

Battalion 77 and Chief 54 arrived at 2233 hours and reported a stove fire that appears to be out with ... (Full Story & Photos)

EMS Membership Mailing - Phoenixville

March 11

Our Phoenixville membership mailing went out on 03/07/2019. The subscription dates are incorrect and should read April 1, 2019 - March 31, 2020. We apologize for the error and the subscription will cover you for the dates listed.

Thank you!!... (Full Story & Photos)

Vehicle Accident on S. Township Line Road in Upper Providence Twp.

Firefighter Ross Greenwood, February 28

At 15:30 hours Station 77, Engine 93, Rescue 51, and Rescue 34, Medic(s) 324 and 325 were dispatched to a vehicle rescue at the intersection of Ridge Pike and S. Township Line Road in Upper Providence Township.

Chief 51 arrived to find everybody out of the vehicle. Chief 77 arrived and directed Engine 77 and Rescue 51 to secure the vehicle, prepare for fire suppression and assist EMS with patient ... (Full Story & Photos)

Engine 77 Dispatched to Salters Ski Shop Fire

Firefighter Ross Greenwood, January 26

At 0910 Engine 77 was dispatched for a 2nd alarm fire at 3130 Ridge Pike in Lower Providence Township. Engine 77 responded at 0914 with a crew of six and arrived on scene to stage at manpower. Engine 77's crew was put to work and provided Tower 61 with manpower while Engine 77 was placed at the hydrant located on Ridge Pike providing water to Tower 47. Crews from Engine 77 provided assistance to firefighters ... (Full Story & Photos)

Ladder 77 Responds to Working House Fire Upper Providence Township

Firefighter Ross Greenwood, January 22

Station 34 , Ladder 77, Engine 93, and Engine 99 were dispatched to a dwelling fire at 100 Mulberry Ct, Collegeville section of Upper Providence at 1307 hours. CH34 arrived at 1312 hours to find a 2nd floor bedroom on fire. An additional request for manpower was called from Station 53 and 66. Medic 322 and 324 responded and established a rehab for firefighters. Ladder 77 was placed in the front of ... (Full Story & Photos)

Vehicle Rescue on Mennonite Road

Firefighter Ross Greenwood, January 21

Station 77, Medic 324, Engine 93, Rescue 34 and Rescue 98 were dispatched at 1613 hours to a vehicle rescue at the intersection of Mennonite Rd and Bonny Lane, Trappe Section of Upper Providence Twp.
Assistant 77 arrived at 1614 hours and confirmed one male was trapped in the vehicle. DC77 arrived and established Mennonite Command. Engine 77 and Tac 77 responded to provide stabilization and fire ... (Full Story & Photos)

View

News Archives

Emergency Reporting

Your feedback is important
to us! Feel free to sign the Guestbook

.

Fire Reporting Login
(Click Link Above)