There are currently no events
Web Counters
Website Visitors
Since
January 5, 2007

Visitors Today
Jun 18, 2018

2018 Active Firefighter Certification Level
Firefighter I (NFPA 1001)
24
Firefighter II (NFPA 1001)
17
2018 Fire Calls
Jan
23
Feb
34
Mar
38
Apr
28
May
33
June
22
July
0
Aug
0
Sept
0
Oct
0
Nov
0
Dec
0
Total
178
2017 Incident Types
Working Structure Fire
10
Vehicle Rescue
2
Other Type Rescue
2
2017 Fire Incidents
Jan
27
Feb
21
Mar
36
Apr
19
May
32
Jun
38
Jul
33
Aug
17
Sep
25
Oct
29
Nov
26
Dec
27
Total
330
Past Fire Stats
2017
330
2016
351
2015
326
2014
283
2013
239
2012
303
2011
277
2010
277
2009
296
2008
266
2007
199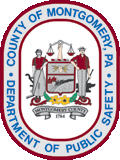 Guestbook
Welcome to the Trappe Fire Company Guestbook. Your feedback is important to us. Feel free to leave your comments.
| | |
| --- | --- |
| Page of 1 [ Back | Next ] | Records 1 - 25 of 25 |
Signed on November 05, 2012 at 2:46 PM
Guest Name:
Joanne LaSpina
Comments:

Thank you so much for all of your support and efforts during Hurricane Sandy. We are indeed blessed to have such dedicated fire department. Trappe appreciates you!
Signed on November 02, 2012 at 1:12 PM
Guest Name:
Diane DeCurtis
Location:
Trappe
Comments:

Wanted to let you know how much you are appreciated. When Sandy came through town it was a comfort to know what an excellent group of people we have as first responders. Thank you for giving up the time with your own families to make sure everyone's famililies were safe.
Signed on September 17, 2012 at 1:45 PM
Guest Name:
John Schroeder EMT-P
Rank/Title:
Retired/Disabled
Location:
Telford/ Hilltown Township
Comments:

Was just stopping by to see if Trappe had a FB link. Best wishes to all of you! JS
Signed on February 24, 2012 at 8:30 PM
Guest Name:
Joseph Freas
Rank/Title:
Chaplain (MAJ)
Location:
North Wales, Penna.
Comments:

I do hope you are all keeping well. Love the new Trappe EMS website in addition to the Fire site as well. As always, stay safe and God Bless for a healthy and prosperous New Year!

Ch. J. Freas
Red Cross Chaplain Corps
Signed on May 06, 2011 at 6:36 PM
Guest Name:
Lisa Martin
Comments:

I was sorry to hear of your loss. Ray will be missed by many I am sure. Prayers are with all of you
Signed on April 19, 2011 at 6:10 PM
Guest Name:
wayne burgess
Rank/Title:
asst.chief
Location:
north bennington vermont
Comments:

very cool site.looks like you all keep busy.
Signed on July 12, 2010 at 9:11 PM
Guest Name:
Joseph Freas
Rank/Title:
Chaplain (CPT)
Location:
North Wales, PA
Comments:

Great, very colorful website. I enjoy visiting fire company websites that are full of life and community. I enjoy visiting every now and again. Thank you for making such a promising site for all of our community to enjoy.

Ch. Joseph Freas
Red Cross Chaplain Corps
Signed on August 09, 2009 at 1:09 PM
Guest Name:
Jennifer Deshaies
Location:
Trappe, Pa.
Comments:

A heart felt thank you to Jeff Hood and Chris DiPiano. I would not be here to day without them.
Mr. Hood and Mr. DiPiano were the first responders to the Limerick Car Wash on 4/17/09, after I suffered cardiac arrest. I deeply appreciate your help that day.

Sincerely,
Jennifer Deshaies
Signed on May 08, 2009 at 8:15 PM
Guest Name:
Theresa Trauger
Comments:

Just had to give you two thumbs up for the April Fools' story. Brilliant! And I'm still chuckling.
Also, thanks guys for all that you do!
Signed on March 10, 2009 at 5:58 PM
Guest Name:
Dave Kearney
Comments:

Nice site! Brings back some fond memories of my days at 324!
Signed on September 15, 2008 at 5:35 AM
Guest Name:
Patricia Ryder
Location:
Seaford, De
Comments:

I want to thank you for all the caring that you give the community. I lived in Trappe 15 years ago and I just heard that our old home at 710 S. Trappe Road had burned down. We lived in that home for 34 years and would like any information concerning the fire that you might have available.
Our home was built on a Farm owned by the Ryder Family bought in 1941. Thank you again for all your caring and protection you have given your Community over the years. Pat Ryder
Signed on February 19, 2008 at 9:10 PM
Guest Name:
Jim Frey
Rank/Title:
stupendous retired emt guy
Location:
barto, pa
Comments:

It's a beautiful website, but where are "the ambulances of the past"? I want to see those machines I lovingly washed and waxed for parades, hosed the barf out of and drove to boyertown at mach 3 to rendezvous with a bls unit enroute to pmmc.

The Photos section is great but does John Bolger really have 3 balls?
Signed on October 11, 2007 at 7:35 PM
Guest Name:
THOMAS HOPE
Rank/Title:
CAPTAIN 3303
Location:
FRANKLIN FIRE CO. Sta. 331, COLUMBUS, NJ
Comments:

Hello from a long past member. (1988-1992)I recognize some of the names of the officers. What ever happen to "chuck-5"?

Glad to see you've improved your equipment!

I have some pictures of the old Thibault ladder truck I can scan and send to you if you are interested.
Signed on October 04, 2007 at 8:32 PM
Guest Name:
Bryan Althouse
Location:
Reading Phillies Mascot Team Member
Comments:

To Chief Long: and the members of the Trappe Fire Department.
I understand that Screwball, was at your community day event back on Sept. 15th. I also understand that he had a great time meeting the people etc: I hear he also wanted to get into the PA. State Police Car and do whatever he was going to do. Thank God, he was not able to get into the Trooper's car, because I am sure Screwball, well lets just say I do not know if the trooper would have found the car for awhile. Screwball, is like sooooooo many other mascots, you never know what he is going to do next.

Speaking of next. I hear talk that he got onto and in deed he did go up the ladder, almost to the top, of the ladder, truck. I bet he was having a ball, he loves to do stuff like
that. Screwball, is one of those mascot's, that does some crazy things and at any time and to anyone, but that is what mascot's are all about
having fun and helping to make people have a great time.

I hope he did not cause too much trouble for you folk's. Maybe next year my wife and I will be able to come down and take part in your community day event. I understand it was really nice. I know Screwball, had a great time and would love to come back again. I did tell Screwball, that if he is ask to come back next year, he has to be real nice and not go up any more ladder truck's etc: He just looked at me and gave me a BIG Smile. So, I took that as an okay boss.???????

I would like to say Thank You, for asking Screwball, to be part of your event and Thank You, for being so understanding and working with Screwball. If your department has something sp. going on sometime, MAYBE I can get the Reading Phillies, to let Screwball, come out and play. Let me know.
I want to say THANK YOU to all you folk's, Fire Department Members/Police/EMTS, ETC (MALE/FEMALE), for the work you do everyday. I use to also be involved with fire department/police/emt work, so I know what you put up with each and every day. In fact, I am currently looking for a police department, part time position.

Currently I work as a school security officer in a school district in Lebanon County, but would like to get back out onto the street part time, and/or relocate to another school district somewhere between Reading and your area.
Need to go for now.

Please, Be Careful out there and watch your back all the times.

Respectfully
Bryan Althouse
Keep Up The Great Work and you have a great web site.
Signed on October 04, 2007 at 7:50 PM
Guest Name:
Screwball
Location:
Reading Phillies
Comments:

I would like to start off by Thanking Each and Every Fire Fighter/EMT/Police Officer, etc: ( male and female), for the work that each and everyone of you do. I wish I could be any one of the above, however I am sure that I would not be able to find any equipment/uniforms to fit me. And besides with my head being as big as it is and with it being a baseball, I am SURE that I more than likely would never be able to get into the vehicle's.

But aside from all that I really would like to take the time to say Thank You, to the Trappe Fire Department and the men/women that were at the Trappe Community Day, back on Sept. 15th. I know I had one heck of an outstanding day/time and I hope I will be asked to come back again.

And if I am asked to come back again, THIS TIME I WILL MAKE IT TO THE TOP OF THE LADDER. And CHIEF Long, will have to come up HIMSELF and save me. Next time Chief, show your men/women how it is done, oh by the way I hope you have a STRONGGGGGGGGG back, because you will need to show the people how to do a firemens carry. HA HA HA HA HA

I really do want to say thank you to everyone for being very understanding and working with and allowing me to go up the ladder and to be able to spend some time with you folks. Thanks to Fireman Matt who amde sure I didn't get into any trouble up there. It did make for some great pictures. And maybe, one day after I retire from baseball, I can join your fire department.

Hey, I just got a thought as to why the Chief himself did not come up the ladder to save me. If he would have come up the ladder, he would have been so high that the sun coming off his head, would have, well, shell we just say, it was good he did not come up the ladder, because I did not have my SUNGLASSES with me. I am being told that it is time for me to say good bye, for now. So, let me just say to all of you.

PLEASE, BE CAREFUL, WATCH YOUR BACK, and GOD BLESS YOU ALL. I am very sorry that I did not write back to you, because this, but when you are as GOOD LOOKING, AS CHIEF LONG, and MYSELF, YOU ARE ALWAYS VERY BUSY. ha ha ha ha ha ha.

GOD BLESS YOU

Screwball
Reading Phillies Mascot

ps If any or all of you happen to be able to make a Reading Phillies game next season, please let me know what day/night you are coming up and I will hopefully get to spend a little time with you folks.
Signed on September 28, 2007 at 10:11 AM
Guest Name:
sandi
Location:
Collegeville
Comments:

I just wanted to say thank you to Jeff L. and his partner. Last Sat I was at the Upper Providence community day with my 5 year old daughter and some friends. I had an episode of a-fib, and I was very shaken and scared.

Jeff was so gentle,and caring. He eased my mind,and told me I had to go to the hospital. I was hesitant, but he persissted, and took great care of me. Thanks again :)
Signed on September 02, 2007 at 10:00 AM
Guest Name:
Laura Elliott
Location:
Upper Providence
Comments:

On Aug. 29, you came to my house to take my 4 month old son with a trach/ventilator to Bryn Mawr Hospital. We were impressed with your knowledge and appreciate your expertise and prompt response.
Signed on June 30, 2007 at 5:34 PM
Guest Name:
Janina Walsh
Rank/Title:
EMT/MT
Location:
Trappe,PA.
Comments:

Nice Website, Top notch EMS staff and Chief, as well as firefighters. Thanks to all of you for your dedication and hard work in serving our community.
Signed on May 17, 2007 at 9:35 AM
Guest Name:
Tom Walters
Rank/Title:
LT/FF/EMT
Location:
Monarch Fire Co. Berks County Co. 6
Comments:

Nice job, keep up the good work.
Signed on April 19, 2007 at 12:12 PM
Guest Name:
Jim Frey
Rank/Title:
Loss Mitigation. Facing Foreclosure ? I can help !
Web Address:
www.SpousesSavingHouses.com
Location:
Barto, Pa
Comments:

Nice site guys !
Signed on March 21, 2007 at 9:29 PM
Guest Name:
Tammy Dise
Rank/Title:
Chief of Operations
Location:
Zieglerville Pa
Comments:

interesting
Signed on February 28, 2007 at 6:04 PM
Guest Name:
Jeffrey Grimm
Rank/Title:
firefighter
Web Address:
www.rkpa17.com
Location:
Montgomery County
Comments:

Nice Site. We are looking for members to join the Red Knights International Motorcyle Club Pa Chapter 17. We are located in the Pottstown Area. We also have members from Norristown to East Greenville. Check out www.rkpa17.com if your interested.
Signed on February 06, 2007 at 10:40 PM
Guest Name:
Darron Leddick
Rank/Title:
fire fighter EMT
Location:
Guilderland NY
Comments:

hey gang,
you guys have a real nice set up, great staff and one really good medical director!
my department is just out side the city of albany ny and we have a shirt trading program if you could trade a shirt or two that would be great.
let me know what you can do
thanks
darron
Signed on January 17, 2007 at 9:10 PM
Guest Name:
Timothy Newton
Rank/Title:
EMT
Comments:

great site
Signed on January 04, 2007 at 2:18 PM
Guest Name:
Capt Ron Howard
Rank/Title:
Capt
Location:
Nucklee, Id
Comments:

Great site
| | |
| --- | --- |
| Page of 1 [ Back | Next ] | Records 1 - 25 of 25 |