There are currently no events
Web Counters
Website Visitors
Since
January 5, 2007

Visitors Today
May 26, 2018

2018 Active Firefighter Certification Level
Firefighter I (NFPA 1001)
24
Firefighter II (NFPA 1001)
17
2018 Fire Calls
Jan
23
Feb
34
Mar
38
Apr
28
May
26
June
0
July
0
Aug
0
Sept
0
Oct
0
Nov
0
Dec
0
Total
149
2017 Incident Types
Working Structure Fire
10
Vehicle Rescue
2
Other Type Rescue
2
2017 Fire Incidents
Jan
27
Feb
21
Mar
36
Apr
19
May
32
Jun
38
Jul
33
Aug
17
Sep
25
Oct
29
Nov
26
Dec
27
Total
330
Past Fire Stats
2017
330
2016
351
2015
326
2014
283
2013
239
2012
303
2011
277
2010
277
2009
296
2008
266
2007
199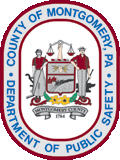 JUNIOR FIREFIGHTERS PROGRAM
The Junior Firefighter Program was instituted by the Trappe Fire Company (TFC) as a training program for young men and women, aged 16-18, interested in serving their community.
We'll help prepare you to become active firefighters upon reaching the age of 18. At age 18, the Junior Firefighter is eligible to attend the State Firefighter I Course and to become a full member of the Trappe Fire Company #1.
What You'll Do:
As a Junior Firefighter, members serve in a support role for the senior firefighters at actual emergencies as a supplement to a formal training program. The Junior Firefighters attend monthly training drills with the full Department. A TFC fire officer serves as the Junior Firefighter training officer, and he is the primary contact person for the Junior Firefighter. Those selected are expected to act in a mature manner and commit to a demanding, long-term program.
In both training sessions and actual emergency situations, the safety of the Junior Firefighter is of paramount concern to the Department. As such, the activities of the Junior Firefighters are limited in scope and the fire officers closely supervise them.
The Junior Firefighters quickly become an integral part of the firefighting team during emergencies, serving in such important capacities as establishing a water supply, supplying equipment for interior firefighters, changing air packs, manning exterior hose lines and assisting with interior overhaul once a fire has been extinguished. It should be understood, however, that despite the training and supervision provided, firefighting is a dangerous activity and serious injury is a possibility. The fire officers will make every effort to minimize the Junior Firefighters' exposure to danger. It is also the responsibility of the Junior Firefighter to avoid known hazardous situations.
Due to the inherent dangers of firefighting, strict rules of conduct and tight procedural standards have been established. In an actual emergency, it is essential that all firefighters, including Junior Firefighters, act in a calm and efficient manner. The Junior Firefighters are expected to attend training drills to be prepared for the many challenges presented in an emergency situation. Each member is expected to read and understand these requirements and to adhere to the standards. The TFC fire and administrative officers are available to discuss any questions.
State Laws Applying to Junior Firefighters:
Time Limitations and Age Restrictions of Employment of Minors:
No minor may be employed for more than five hours continuously without an interval of atleast 30 minutes for a rest break. No period of less than 30 minutes shall be deemed to interrupt a continuous period of work.

Time spent at the volunteer organization socializing with other members is not counted aswork hours.

Time attending meetings or "manning" the station should be considered work.

Time restrictions – a minor may not be employed for more than six consecutive days.

No individual under 14 years of age may be employed in a Volunteer Emergency ServiceOrganization.

Minors who are seventeen (17) years of age and have graduated high school are still covered bythe Child Labor Act except for time limits.
Hours of Employment – Ages 16 or Older:
The minor may not be employed before 6 a.m. or after 12 midnight, except that during a schoolvacation period a minor shall be permitted to be employed until 1 a.m.

The minor may not be employed for more than eight hours on a school day and no morethan 10 hours on a day when there is no school.

The minor may not be employed for more than 28 hours per week during a regular schoolweek.

The minor may not be employed for more than 48 hours during a week when school is not in session.

A minor enrolled in summer school is subject to items 1, 2 and 3 above.
Time Restrictions Exception:
A minor may continue serving in answer to a fire call until excused by the individual acting as chief of the fire company if the minor:
Is 16 years of age or older

Is a member of a volunteer of a volunteer fire company; and

Answers a fire call while lawfully employed.
Minors Serving In Volunteer Emergency Service Organizations:
General Rule – An individual who is 14 years of age or older who is a member of a volunteer emergency service organization may participate in training and emergency service activities except as follows, a minor may…
NOT operate a truck, ambulance or other official fire vehicle.

NOT Operate an aerial ladder, aerial platform or hydraulic jack.

NOT use rubber electrical gloves, insulated wire gloves, insulated wire cutters, life nets oracetylene cutting units.

NOT operate the pump of a fire vehicle while at the scene of a fire.

NOT enter a burning structure under any circumstances including a training exercise.
General Rule – A minor many not engage in firefighting activities unless all of the following apply:
The minor is 16 years of age or older.

The minor has successfully completed a course of training equal to the standards for basicfirefighting established by the State Fire Commissioner. The Pennsylvania Entry Level FireTraining curriculum allows junior firefighters to take training and participate in "Exterior"fire suppression activities. The minimum approved Entry Level Training classes are Introduction to the Fire Service, Fire Ground Support, and Exterior Firefighter.
Permitted activities with appropriate training include but are not limited to:
Attacking the fire with hose lines a part of exterior operations.

Setting ladders

Setting up Positive Pressure Ventilation as part of exterior operations.

Exterior salvage operations.

Establishing water supply.

Assisting at vehicle extrication and other types of rescue, including use of air bags.
The following are prohibited activities designated as hazardous for all junior emergency service personnel:
Juniors are not permitted to pilot (operate) or operate any water rescue boat orvessel.

Junior are not permitted to operate any aerial device mounted on a fire apparatus.

Juniors are not permitted to operate elevators or participate in elevator rescues.

Juniors are not permitted to perform rescue operations in tunnels, shafts, or trenches.

Juniors are not allowed to participate in emergencies at firework plants, retailers, or in supportof public safety for a public display.

Juniors are not permitted to perform emergency operations in or around mines,strip mines, or quarries.

Juniors are not permitted to participate in the response to incidents involving paint products.

Juniors are not permitted to participate in the response to incidents involving radioactivesubstances.

Juniors are not permitted to perform rooftop ventilation or any other work on any roofs.

Juniors are not permitted to operate acetylene torches, cutting or crushingequipment, or respond to structural collapse incidents.

Juniors are not permitted to operate circular saws, band saws, guillotine shears,chain saws, reciprocating saws, wood chippers, and abrasive cutting discs.
Any resident of our coverage area, between the ages of 16-18, may make application for membership in the Trappe Fire Co. #1 Junior Firefighter Program.

The applicant must be in good academic standing at his/her school at the time of application and during the period of membership as a Junior Firefighter. A minimum GPA of 2.0 ("C") must be maintained.

The applicant must complete an application, including a medical authorization. We condcut an investigation based on the supplied information, inclsuing a criminal background check. Also required with the application is a parental consent that must be signed by a parent or legal guardian. The application must be approved by our Credentials Committee, Executive Board, and ratified at a company business meeting.
Ready to apply? Click here to download an application today.