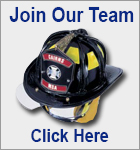 2021 Incidents
FIRE
EMS
TOTAL
JAN
30
358
388
FEB
30
328
358
MAR
29
393
422
APRIL
31
376
407
MAY
20
351
371
JUNE
28
373
401
JULY
29
362
391
AUG
32
398
430
SEPT
46
434
480
OCT
16
NOV
DEC
Total
291
3373
3648
2020 Incidents
FIRE
EMS
TOTAL
JAN
24
379
403
FEB
23
337
360
MAR
27
340
367
APRIL
20
270
290
MAY
23
291
314
JUNE
33
339
372
JULY
32
371
403
AUG
41
314
355
SEPT
30
324
354
OCT
32
338
370
NOV
38
367
405
DEC
39
396
435
Total
362
4066
4428
Past Years Incident Stats
FIRE
EMS
TOTAL
2020
362
4066
4428
2019
316
4594
4910
2018
361
4555
4916
2017
330
4510
4840
2016
351
4434
4785
2015
326
4541
4867
2014
283
4456
4739
2013
239
3644
3883
2012
303
2507
2810
2011
277
2507
2784
2010
277
2417
2694
2009
296
2197
2493
2008
266
2187
2453
2007
199
2109
2308
Web Counters
Website Visitors
Since
January 5, 2007

Visitors Today
Oct 27, 2021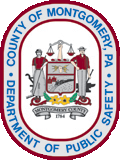 Welcome To The Official Website Of
Trappe Fire Company No. 1
The Trappe Fire Company is a 100% VOLUNTEER fire company. Trappe Fire Company primarily provides fire and rescue services to the residents, businesses, and visitors of Trappe Borough and Upper Providence Township. Trappe Fire Company covers approximately 6.33 square miles with a Ladder, Engine, and Tac (Field) unit. Specific fire apparatus responding to an emergency may range from a single piece of apparatus to many pieces upon the nature and location of the emergency.
Trappe Fire Company also currently maintains a force of forty-seven (47) career staff for the purposes of providing primary Emergency Medical Services (EMS) to o the residents, businesses, and visitors of Trappe Borough, Upper Providence Township, Limerick Township, Perkiomen Township, Collegeville Borough, and Phoenixville Borough.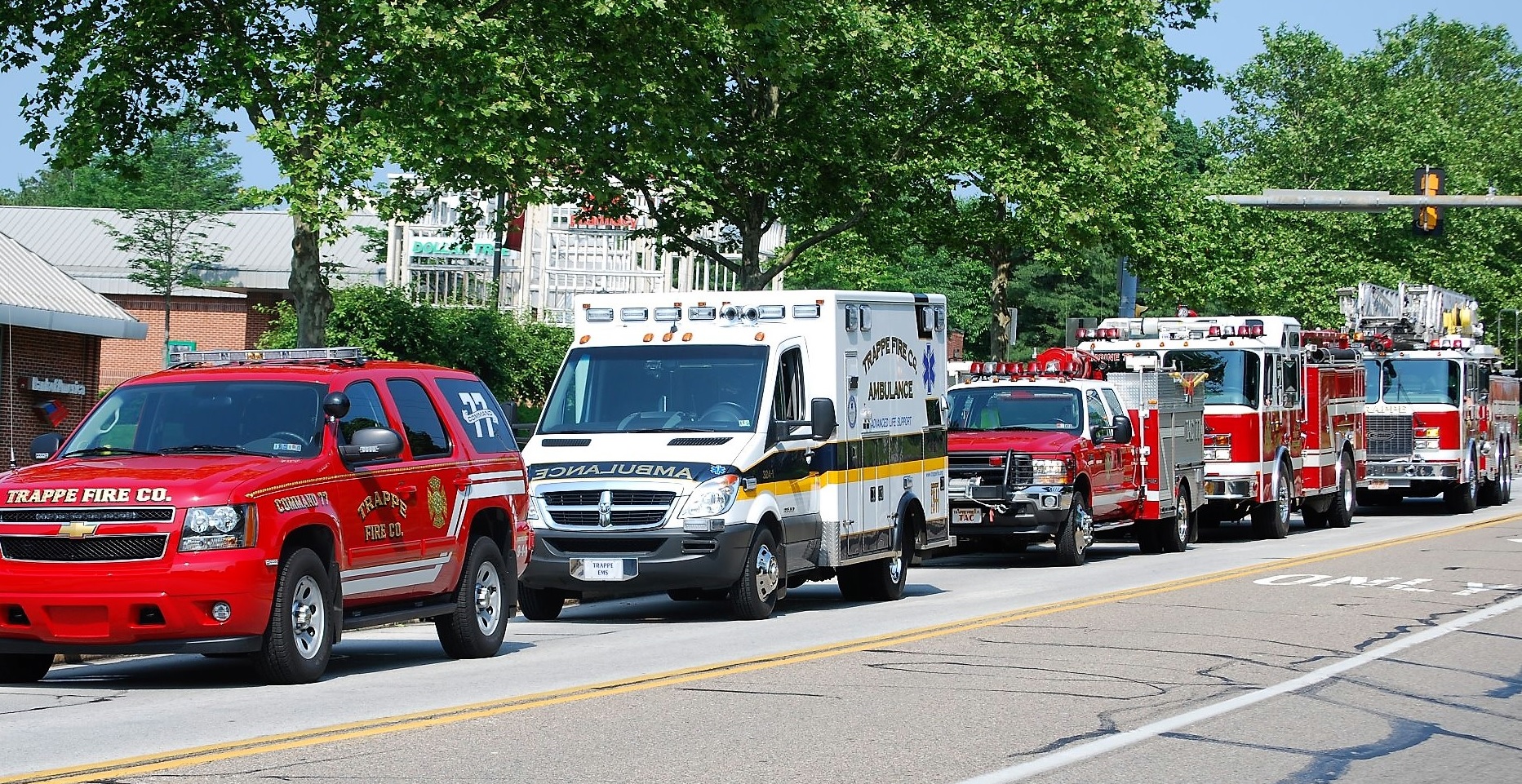 Upper Providence Twp. Old Navy Building Fire

Busy week for Ladder 77

Trappe Fire Company, September 23

On 09/19 at 1511 hours, Ladder 77 was dispatched to a Building Fire at Old Navy located at 220 Plaza Drive, Upper Providence Township.
Ladder 77 responded with a crew of 4 and was directed to the C side of the building. Ladder 77's crew assisted Engine 93 inside with investigating smoke condition inside from a ceiling light.

On 09/22 at 1803 Ladder and Engine 77 responded to a pole and tree on ... (Full Story & Photos)

Working Car Fire in Collegeville Borough

Trappe Fire Company, September 04

Station 34 and Engine 77 were dispatched to a vehicle fire at 8 East Main Street in Collegeville Borough at 1340 hours.

Engine 77 and Engine 93 arrived on scene to a one vehicle on fire with other vehicles exposed.

Engine 77 and Engine 93 both pulled handlines extinguishing the fire and protecting exposers. The fire was placed under control at 1355 hours.
New Traffic 77 Placed In Service

Trappe Fire Company, August 27

We are excited announced that Traffic 77 will be placed in service providing protection for emergency personnel while operating on the roadway.

We want to thank our community for supporting us with your generous donations.


We also wanna thank Wawa, PECO, Ed and Patriot Chevrolet of Limerick with helping us achieve our goal.
Basement Fire in Upper Providence Township

Trappe Fire Company , August 19

Ladder 77 was dispatched to the 300 block of Wheat Sheaf Way in Upper Providence Township at 2345 hours.

Police arrived on scene with a working basement fire.

Ladder 77 responded with a crew of 5 and establish the 2nd due truck assignment.

Ladder 77's crew was sent to the C side of the dwelling placing ground ladders, locating the fire, overhaul, and manpower.

The fire was placed under control ... (Full Story & Photos)

Multi Vehicle Crash on 113 in Trappe

Trappe Fire Company, August 09

Station 77 along with Medic 324-1, Engine 34 Collegeville Fire Company and the State Police Pennsylvania were dispatched to a multi vehicle accident with injuries on 3rd Ave in Trappe Borough at 1622 hours.

Engine and CH77 arrived on scene providing a safe area, stabilizing all vehicles, debris clean up, and assisted EMS on scene.

324-1 requested another medic unit to the scene. One male was transported ... (Full Story & Photos)

House Struck by Lightning

Trappe Fire Company, August 09

Yesterday a small storm rumbled through our area around 1830 hours causing some lightning strikes.

Station 77 and Engine 51( Limerick Fire Department) were dispatched to a building investigation on Shelton Drive in Upper Providence Township for a house struck by lightning.


CH77 and Ladder 77 went responding receiving information from the homeowner regarding a loud pop and buzzing noise coming ... (Full Story & Photos)


Hit and Run Accident Involving a Pedestrian Struck in Collegeville Borough

Trappe Fire Company, July 28

Station 77, Medic 324, and Station 34 were dispatched to a pedestrian struck near the intersection of East Main Street in front of Collegeville Dental , Collegeville Borough.

The vehicle did not stop after striking the pedestrian and continued on Main Street towards Trappe Borough. Upper Providence Township Police and the Pennsylvania State Police found the vehicle disabled at the Exon Gas Station ... (Full Story & Photos)


Trappe Fire Company Responds to a Hazmat Incident

Trappe Fire Company, July 16

Station 77 and Rescue 51 were dispatched to PNC Bank located at 1820 Ridge Pike, Upper Providence Township. Emergency Units responding received notes that a street sweeper was leaking hydraulic fluids into a storm drain.

Engine 77 responded with a crew of 4 and arrived on scene along with Rescue 51. Crews from 77 and 51 began working together on containing the fluids. Lieutenant 77 determined approximately ... (Full Story & Photos)

Proudly Serving Since October 1911