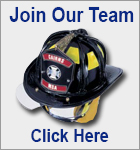 2022 Incidents
FIRE
January
37
February
30
March
25
April
31
May
38
June
30
July
42
August
40
September
37
October
30
November
36
December
44
Total
420
2023 Incidents
FIRE
January
33
February
03
March
0
April
0
May
0
June
0
July
0
August
0
September
0
October
0
November
0
December
0
0
Total
36
Past Years Incident Stats
FIRE
2021
365
2020
362
2019
316
2018
361
2017
330
2016
351
2015
326
2014
283
2013
239
2012
303
2011
277
2010
277
2009
296
2008
266
Web Counters
Website Visitors
Since
January 5, 2007

Visitors Today
Feb 04, 2023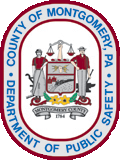 Trappe Fire Company
Proudly Serving The Community Since 1911
ALTRUISM - COMMITMENT - PROFESSIONALISM - FAMILY - GROWTH
Trappe Fire Company is a 100% VOLUNTEER fire company providing fire, rescue, and emergency services to the residents, businesses, and visitors of Trappe Borough and a large portion of Upper Providence Township in Montgomery County, Pennsylvania. Trappe Fire Company covers approximately 6.33 square miles with a Ladder, Engine, and TAC (Field) unit. Specific fire apparatus responding to an emergency may range from a single piece of apparatus to many depending upon the nature and location of the emergency.
The Company also provides mutual aid to Collegeville Borough, Perkiomen Township, Skippack Township, Limerick Township and other communities in the Perkiomen Valley.

LAST CALL... Trappe Fire Company's Final Response as Station 77

Members of Trappe Fire Co. , January 24

Firefighters from Trappe Fire Company No. 1 responded about 6:00 pm last night to the report of smoke coming from the roof of a residence on Harvard Drive in the College Woods community in Trappe Borough. Crews from Trappe Fire Company, UPT Fire & Emergency Services and Perkiomen Township Fire Company made initial entry, conducted search and rescue, and advanced a hoseline to the 3rd floor to extinguish ... (Full Story & Photos)


Engine 77's crew saves dog in a House Fire

Trappe Fire Company, January 13

Station 68, Engine 34, Engine 77, Engine 53, Chester Ladder 65 were dispatched to a dwelling fire located on Edgehill Lane, Upper Providence Township around 0958 hours.

Rescue 98, Squad 86, Engine 66, Chester Engine 61 were added to assist.

DC 68 arrived on scene at 1000 hours to a working fire located in an attached garage. Engine 77 responded with a crew of 5 and arrived on scene as the 3rd ... (Full Story & Photos)

Engine 77 Goes to Work in Lower Providence Twp.

Trappe Fire Company, January 06

Engine 77 was dispatched to assist Lower Providence Fire Company on a second alarm assignment at 925 South Trooper Road, in Lower Providence Township around 2140 hours.

Engine 77 arrived on scene and assisted with fire suppression at the C side of the building.

Engine 77's crew remained on scene until 0015 hours. Fire Police also assisted with closing roadways to traffic.
Looking Ahead in 2023

Trappe Fire Company, January 06

Deputy Chief John Bolger reflects on the record-high demand for emergency services in 2022. He also provides insight into 2023, the need to replace the 110 year old Station 77, and the operational consolidation with UPT-DFES and BRVFC which will result in more efficient and effective response time within the community. ... (Full Story)




2022 Brings New Record Number of Calls - Year End Report

Trappe Fire Company , January 01

Trappe Fire Co. volunteers responded to 420 calls for emergency service in 2022. This was a new record for most calls ever in our station, and was 55 more calls then last year.

Of the 420 calls, 96 of them were in Trappe Borough and 101 were in the Trappe section of Upper Providence Twp. We also assisted other Upper Providence Twp. companies 75 times.

The rest of the calls were mutual aid given ... (Full Story)




Last call for 77 in 2022 is a 2nd Alarm Fire in Limerick Twp.

Trappe Fire Company , December 31

Engine 77 was dispatched with the second alarm assignment to assist Limerick Fire Company on a Building Fire located on Possum Hollow Road in Limerick Township around 0200 hours.

Engine 77 with a crew of 6 responded and arrived on scene assisting with overhaul, ventilation, portable lighting, and extra manpower.

Photos were taken by Limerick Fire Company.
... (Full Story & Photos)

5 calls on Christmas Day

Trappe Fire Company, December 25

Station 77 responded to 5 emergency calls on Christmas day!

First Engine 77 was dispatched to assist Limerick Fire Company on a Building Investigation located at 196 West Ridge Pike in Limerick Township. Engine 77's crew assisted with locating a broken pipe causing issues in multiple businesses. The water was secured and building was turned over to the property owner.

While returning to this call, ... (Full Story & Photos)