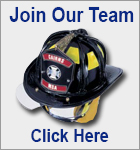 2021 Incidents
FIRE
EMS
TOTAL
JAN
30
358
388
FEB
30
328
358
MAR
29
393
422
APRIL
31
376
407
MAY
20
351
371
JUNE
28
373
401
JULY
29
362
391
AUG
32
SEPT
37
OCT
NOV
DEC
Total
266
2541
2738
2020 Incidents
FIRE
EMS
TOTAL
JAN
24
379
403
FEB
23
337
360
MAR
27
340
367
APRIL
20
270
290
MAY
23
291
314
JUNE
33
339
372
JULY
32
371
403
AUG
41
314
355
SEPT
30
324
354
OCT
32
338
370
NOV
38
367
405
DEC
39
396
435
Total
362
4066
4428
Past Years Incident Stats
FIRE
EMS
TOTAL
2020
362
4066
4428
2019
316
4594
4910
2018
361
4555
4916
2017
330
4510
4840
2016
351
4434
4785
2015
326
4541
4867
2014
283
4456
4739
2013
239
3644
3883
2012
303
2507
2810
2011
277
2507
2784
2010
277
2417
2694
2009
296
2197
2493
2008
266
2187
2453
2007
199
2109
2308
Web Counters
Website Visitors
Since
January 5, 2007

Visitors Today
Sep 26, 2021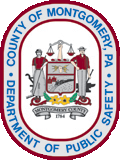 Engine 77 Responds with the Tanker Task Force to Marlborough Township
By Trappe Fire Company
June 7, 2021

Engine 77 was dispatched to assist Green Lane Fire Company on a working dwelling fire in Marlborough Township around 1500 hours.

Engine 77 was dispatched as a fill engine with the Tanker Task Force. While enroute, Engine 77 was tasked to respond to the scene at the dump site to draft.

Additional manpower was needed and Engine 77's crew assisted with overhaul, and ventilation. Engine 77 remained on scene until 1715 hours.