There are currently no events
Web Counters
Website Visitors
Since
January 5, 2007

Visitors Today
Aug 16, 2018

2018 Active Firefighter Certification Level
Firefighter I (NFPA 1001)
24
Firefighter II (NFPA 1001)
17
2018 Fire Calls
Jan
23
Feb
34
Mar
38
Apr
28
May
33
June
33
July
36
Aug
15
Sept
0
Oct
0
Nov
0
Dec
0
Total
240
2017 Incident Types
Working Structure Fire
10
Vehicle Rescue
2
Other Type Rescue
2
2017 Fire Incidents
Jan
27
Feb
21
Mar
36
Apr
19
May
32
Jun
38
Jul
33
Aug
17
Sep
25
Oct
29
Nov
26
Dec
27
Total
330
Past Fire Stats
2017
330
2016
351
2015
326
2014
283
2013
239
2012
303
2011
277
2010
277
2009
296
2008
266
2007
199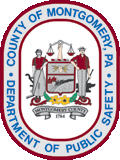 Make A Donation to Fire
---
The Trappe Fire Company is supported by a combination of community contributions, state and federal
grants, and some municipal support. While municipality support is very important, the significant component
of funding comes from community contributions and donations from people like you. We are an IRS
approved 501c3 non-profit organization, so your donations may be tax deductible.
Contributions can be made via the fund drive solicitation, but are also welcome
via mail to: 20 West Fifth Ave, Trappe-Collegeville PA, 19426
Thanks for your support!