There are currently no events
Web Counters
Website Visitors
Since
January 5, 2007

Visitors Today
Oct 17, 2017

2017 Active Firefighter Certification Level
Firefighter I (NFPA 1001)
24
Firefighter II (NFPA 1001)
17
2017 Fire Calls
Jan
27
Feb
21
Mar
36
Apr
19
May
32
June
38
July
33
Aug
17
Sept
25
Oct
15
Nov
Dec
Total
263
2017 Incident Types
Working Structure Fire
10
Vehicle Rescue
2
Other Type Rescue
2
2016 Fire Incidents
Jan
29
Feb
29
Mar
28
Apr
24
May
23
Jun
30
Jul
26
Aug
36
Sep
33
Oct
30
Nov
32
Dec
31
Total
351
Past Fire Stats
2015
326
2014
283
2013
239
2012
303
2011
277
2010
277
2009
296
2008
266
2007
199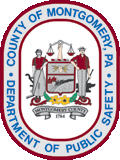 EMS Billing
---
Though we rely heavily on donations from the community to help us deliver the highest quality care, our daily operations are funded through billing for ambulance services. Unfortunately, due to insurance regulations, as well as other circumstances, ambulance services only receive a small fraction of what is actually billed. 911 ambulance services, unlike most other industries are required to provide emergency response without regard to the patient's ability to pay. Trappe Fire Company Ambulance does NOT get fiscal support through tax subsidies and is dependent on income from ambulance billing to sustain its operations.
If you have been a patient of Trappe Fire Company Ambulance, you may receive a bill for those services. Your insurance may not cover the full amount, however there are multiple options to offset those costs. The ambulance membership program was designed to help alleviate and in some cases eliminate the copayment costs not covered by insurance payments. Additionally, if you do not have insurance, there are payment plans available.
If you've recently received an EMS bill and would like to pay it quickly, safely, and securely online, please follow the directions below to pay via our payment portal.
For immediate help regarding your concerns with a bill, please call our billing office at
610-489-2700 ext 500
---
Please provide the patient account number so that payment can be properly applied to the bill. Click the link below to pay your bill securely using our payment portal
.
Thank you for your support of EMS in your community!