There are currently no events
Web Counters
Website Visitors
Since
January 5, 2007

Visitors Today
Mar 18, 2019

2019 Fire Calls
JAN
36
FEB
26
MAR
07
APRIL
0
MAY
0
JUNE
0
JULY
0
AUG
0
SEPT
0
OCT
0
NOV
0
DEC
0
Total
69
2018 Fire Calls
Jan
23
Feb
34
Mar
38
Apr
28
May
33
June
33
July
36
Aug
21
Sept
25
Oct
40
Nov
31
Dec
19
Total
361
2018 Incident Types
Working Structure Fire
16
Vehicle Rescue
4
Other Type Rescue
2
Past Fire Stats
2018
361
2017
330
2016
351
2015
326
2014
283
2013
239
2012
303
2011
277
2010
277
2009
296
2008
266
2007
199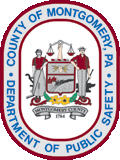 Join Our Team!
Click here to download our membership application
The personal rewards and satisfaction received from the fire and EMS service are often beyond description. There is a sense of accomplishment after controlling a building fire, joy and elation when a child is born, compassion for accident victims, and fulfillment in teaching fire safety. However, this business is not for everyone.
In addition to a desire to help people, you also need courage, dedication, assertiveness, and a willingness to face new challenges. Often, our members are called on to perform hot, sweaty, dirty, strenuous work, sometimes in uncertain and hazardous environments.
Men and women age 16 and older who are in good physical condition and have the desire to participate in emergency fire and/or medical activities are eligible for membership. There are many levels of participation in the active membership class. They are determined by certifications you'll obtain through various training programs that we provide and/or facilitate.
Making a commitment to serve as a volunteer firefighter or emergency medical technician is a serious decision and involves a profound commitment. Your decision to join us should not be made quickly. This portion of our web site gives you a only a basic sense of the information needed to help you make that decision. Stop by and chat with any member of our team to get more information.
Once you understand what is involved, we hope you will find that you are able to make the commitment we need to contribute to the safety of the community and its citizens. You will find that participation as a volunteer member of our service will bring personal rewards and satisfaction, raise self-esteem, and give you a tremendous sense of accomplishment for a job well done.
The Trappe Fire Company#1 is a volunteer organization, and we welcome and encourage new members. Please feel free to indicate your interest in joining by clicking HERE to download our membership application and mail it in to us at 20 West Fifth Ave., Trappe PA 19426

We train or meet every Monday night at 7 pm so feel free to stop by and pick up an application of drop off your completed form and meet the team.
Those persons who do not have the desire to participate in emergency activities, or who cannot meet the physical requirements or find that a burning building and the sick and injured aren't your thing will find there are still lots of opportunities to be a part of our team
Consider volunteering in the number of roles in which we need assistance, including building maintenance, public relations, community education, vehicle maintenance, bookkeeping, fund-raising, etc. — all vital functions which support the Trappe Fire Company.
We welcome all kinds of people to membership. The basic requirements are:
Be at least 16 years of age

Pass a Criminal Background test

Obtain a doctors certification for whatever level of activity you want to participate at.
This is your community fire company and it needs people volunteers to make it successful.